New East Asia/Oceania Region
We're excited to announce we're adding a new check region and probe servers in East Asia/Oceania to the NodePing server monitoring service.
The new region will be brought online and available for selection starting January 6, 2014. With this new addition, NodePing now has three distinct check regions, North America (NAM), Europe (EUR), and East Asia/Oceania (EAO).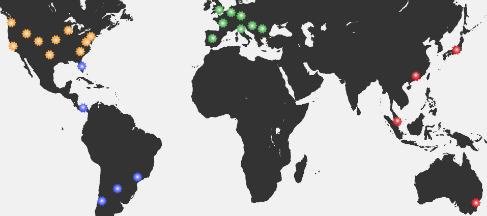 The new probe servers are located in:
Sydney, Australia [AU]
Singapore [SG]
Hong Kong [HK]
Tokyo, Japan [JP]
IP addresses for the new probe servers can be found in the FAQ. Any questions can be directed at support(at)nodeping.com
[UPDATE – 2014-01-06 08:52GMT-7] – All four new probe servers in the EAO region are online and operational.